The NCAA March Madness 2010 Standings for Thursday on CBS are
#1 Syracuse vs. #5 Butler University at 7:07 PM EST. Both Syracuse and Butler have records of 30-4.
#11 Washington vs. #2 West Virginia at 7:27 PM EST. Washington's record is 26-9 and West Virginia's record is 29-6.
#6 Xavier vs. #2 Kansas State at 9:37 PM EST. Xavier's records are 26-8 and Kansas State's record is 28-7.
#1 Kentucky vs. #12 Cornell at 9:57 PM EST. Kentucky's record is 34-2 and Cornell's record is 29-4.
 So there you have the March Madness 2010 Standings! Can't wait to see what happens tonight. I wonder if there will be another upset. It is not looking good for Cornell being at 12th place fighting Kentucky in 1st place.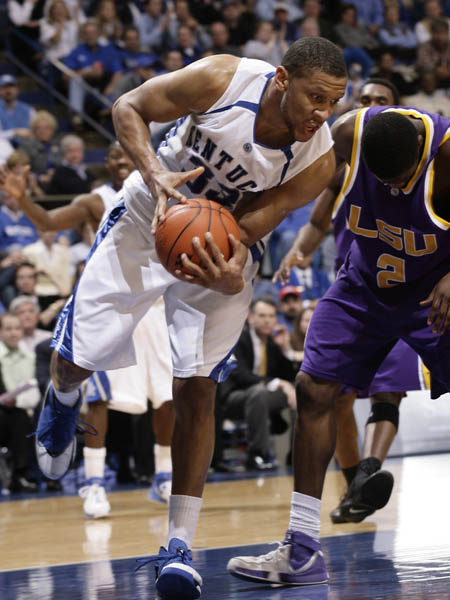 http://www.secsportsfan.com/images/kentucky-basketball-drive.jpg

Article Source: www.lalate.com