The wide receiver problem everyone said the Miami Dolphins would have showed up early and often in the season opener. Should the front office call the Pittsburgh Steelers about a swap of Jake Long for Mike Wallace?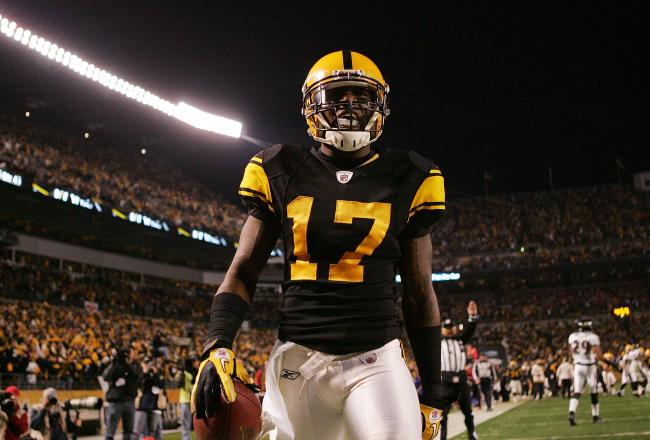 Long struggling with Joe Philbin offense to protect Ryan Tannehill
Granted it was against one of the best pass rushes in the NFL but Pro Bowl left tackles should not struggle as much as Jake Long did in the season opener against the Houston Texans. He had a bad holding penalty in the second quarter. This came right after letting Houston linebacker J.J. Watt plaster Dolphins quarterback Ryan Tannehill on an earlier play. That wasn't the end to his long day either. Late in the game when the score was out of reach Long got beat by Tim Jamison for another sack on Tannehill that went along with three interceptions. Clearly Long has problems. What makes fans and media so nervous is they don't know why. The left tackle has dealt with injuries the last few seasons and entered the regular season not fully recovered from an ankle problem. If it wasn't that then Long may still not have the protections down in the new offense under head coach Joe Philbin. This was something brought up months ago in April when Miami drafted Stanford tackle Jonathan Martin. Some thought Long wouldn't fit in the Philbin offense. In fairness, part of the problem was a pitiful showing by the Dolphins receivers. Is there any way for Miami to fix these issues?
Pittsburgh Steelers lose Marcus Gilbert in opening night loss
Opening night was a fresh start for the Pittsburgh Steelers. They had revenge on their minds against the Denver Broncos to prove their injury problems were in the past. Instead Denver beat them even worse than the playoff game in January and they lost right tackle Marcus Gilbert to a knee injury. That disaster showed up when Ben Roethlisberger got sacked three times in four plays at the end of the game. Pittsburgh already lost right guard David DeCastro to a torn MCL. Rookie Mike Adams looked just as bad as he did in preseason when he replaced Gilbert. Worst of all, the night showed their storied defense isn't what it once was. Peyton Manning picked them apart all night. If they want to reach the playoffs it will have to come on the right arm of Roethlisberger, and that comes with protection. Unlike Miami, Jake Long would fit the Steelers offense. He is a tough blocker who is physical. In return Pittsburgh could afford to send receiver Mike Wallace to South Beach. Wallace expects big money in a long-term deal that Pittsburgh wouldn't pay. The Dolphins would gladly pay that price, netting them a Pro Bowl target for Tannehill while Big Ben gets the anchor tackle he badly needs.
The Miami Dolphins need to get serious if they want to help Ryan Tannehill succeed. It starts with finding him an actual receiver. Jake Long is a huge asset but injuries could turn him into a burden sooner than later. The Pittsburgh Steelers have too many problems on the offensive line to become choosy. A swap for Mike Wallace makes sense on several levels.